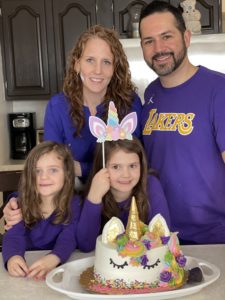 My mission is to build and inspire stronger communities by helping businesses achieve and surpass their goals. As an insurance broker at USI Insurances Services, LLC, I bring years of results-driven experience to the table, helping businesses navigate even the most complex commercial insurance and risk-management concerns. When businesses thrive, our beloved Main Streets and cities thrive, as well.
I'm Michael Esposito, and I'm passionate about seeing communities thrive. Although I reside in New York's beautiful Hudson Valley, I serve companies near and far, from top-tier Fortune 500s to driven, locally owned businesses.
Yes, I sell insurance and I have a wealth of knowledge about the industry—but what I offer is so much more than that. By helping businesses chart the course of their financial and risk-management journeys, I become invested in ensuring that the companies I work with are on a successful path to longevity. Similarly, my public speaking services allow me to nurture even more growth—to connect with entire groups, inspiring them to build stronger teams while achieving their own goals.
I absolutely love helping people, and I've made it my mission to do so in every aspect of my life. I've developed an online presence as a podcaster, YouTuber, and blogger, to share free informative content about insurance, technology, marketing, and other areas of personal development. I'm dedicated to seeing future generations thrive, as a cofounder of 501(c)3 nonprofit Forgotten Children of Haiti, which helps maintain relief programs to children in distress in Haiti. It fulfills me to be a part of this movement.
My enthusiasm for breathing new life into top-rated businesses and their communities is ever-growing, and I'm lucky to have the support of my loving wife, Devon, and our two incredible daughters; they truly inspire me.
Sincerely,