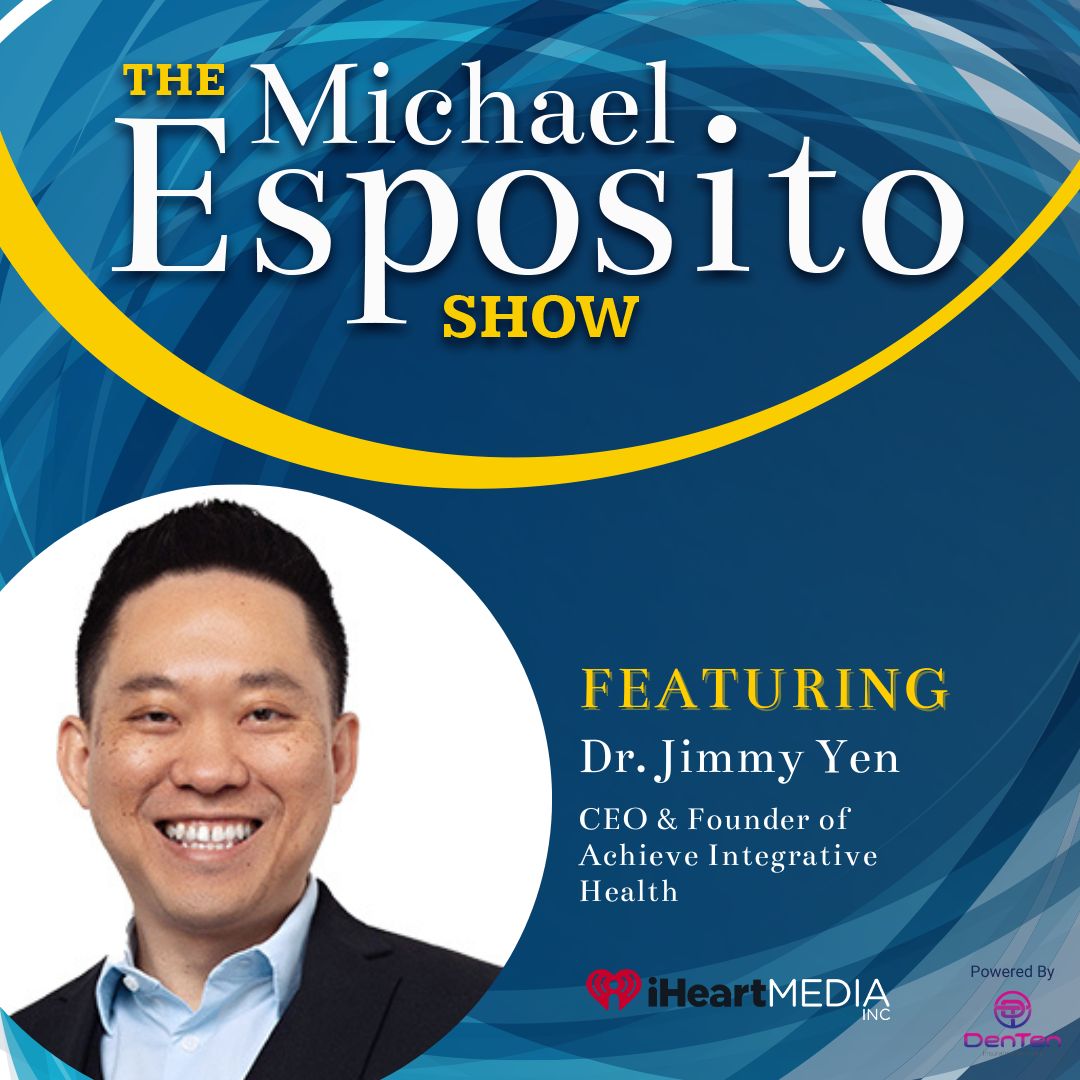 Also known as The TikTok Acupuncturist, Jimmy Yen is the CEO and Founder of Achieve Integrative Health.

He has over a million followers on TikTok but joined the platform during COVID because he wanted to become omnipresent. He had only 5 followers on the platform for a while. Switching the mindset toward his favorite quote by ZigZiglar, "You Can Have Everything In Life You Want If You Will Just Help Enough Other People Get What They Want," he grew his following by focusing on helping others.

Jimmy says, "If you focus on your health, you can accomplish anything you want in life." From physical to spiritual health, it all impacts your life.

Connect with Dr. Jimmy – https://achieveintegrativehealth.com/
This podcast is powered by DenTen Insurance – Insurance for the Greater Good. www.denten.io To listen to more and be inspired, visit www.michaelespositoinc.com