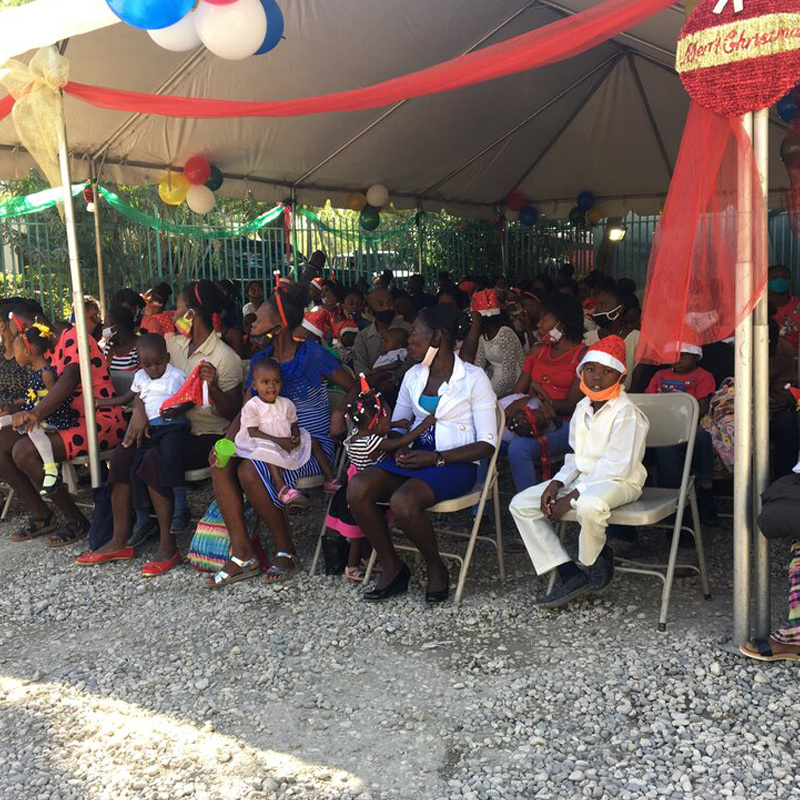 On December the 23th, St Luke Foundation had the opportunity to celebrate Christmas with the children from our Kay-O-Bwa malnutrition program.
This traditional festival is an opportunity to bring together all the children accompanied by their parents to have fun, eat and drink together.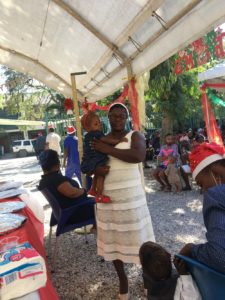 Lots of cultural and awareness programs have been organized in order to educate them on basic nutrition and taking good care of their children. We took this opportunity provide each parent with a food kit, and toys for the benefit of their children and family.
The Kay-O-Bwa Nutritional Recovery Center started in 2008 and fights against chronic malnutrition in children under 5 living mainly in Tabarre, Delmas and its surrounding communities. The center provides free treatment to approximately 260 malnourished children each month, provides them with medical mamba (fortified peanut butter) as standard treatment, but also food support including a daily hot meal and parent education on the basic nutrition – how to have a healthy diet in their circumstances. Since its creation, the center has admitted more than 40500 children,to approximately 3100 children a year with medical and nutritional support.
This year despite the months of suspension of the program due to the Covid 19 pandemic we were able to admit 2800 children in our program.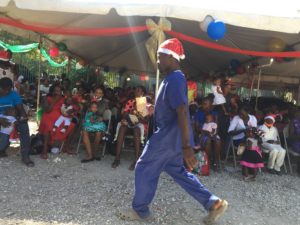 With the help of our friends from @Fondazione_Rava we organized a Christmas party for more than 300 children from our malnutrition program. Hunger and malnutrition are serious problems in Haiti, but, in the midst of this grave situation it is also important to have fun!
Thank you always to our partners and friends, for your support and your donations. We are always to moving forward and adapting to the situations as they arise!
Merry Christmas everyone and a Happy New Year 2021