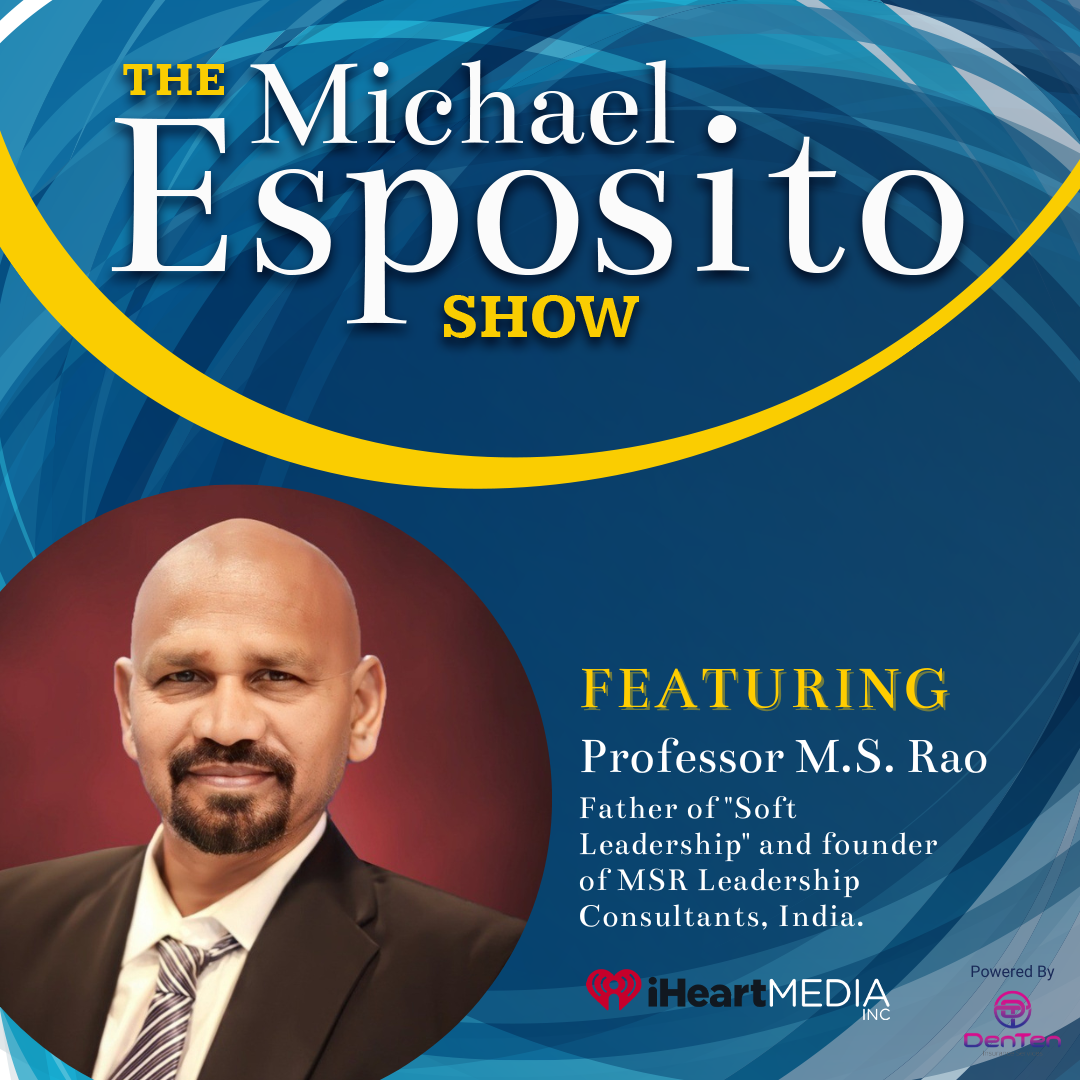 Professor Rao grew up in a toxic family, was diagnosed with ADHD and Dyslexia, had Covid, a brain hemorrhage, and was in bed for 5 months … but rose like a Phoenix, fueled with fire in his heart with an immense passion for sharing motivation and courage, through his books and teachings, get to know my guest today – Professor M.S. Rao.

Professor M.S. Rao, founder of MSR Leadership Consultants, India, the father of Soft Leadership, and author of over 50 books which includes the award-winning "See the Light in You."
His vision is to build one million students as global leaders by 2030.

Committed and dedicated to his vision, also believes that a society is a collection of individuals; when all individuals think collectively to contribute to others, they can make a difference.

Learn about Professor M.S. Rao through his blog at http://professormsraovision2030.blogspot.com/
This podcast is powered by DenTen Insurance – Insurance for the Greater Good. www.denten.io To listen to more and be inspired, visit www.michaelespositoinc.com