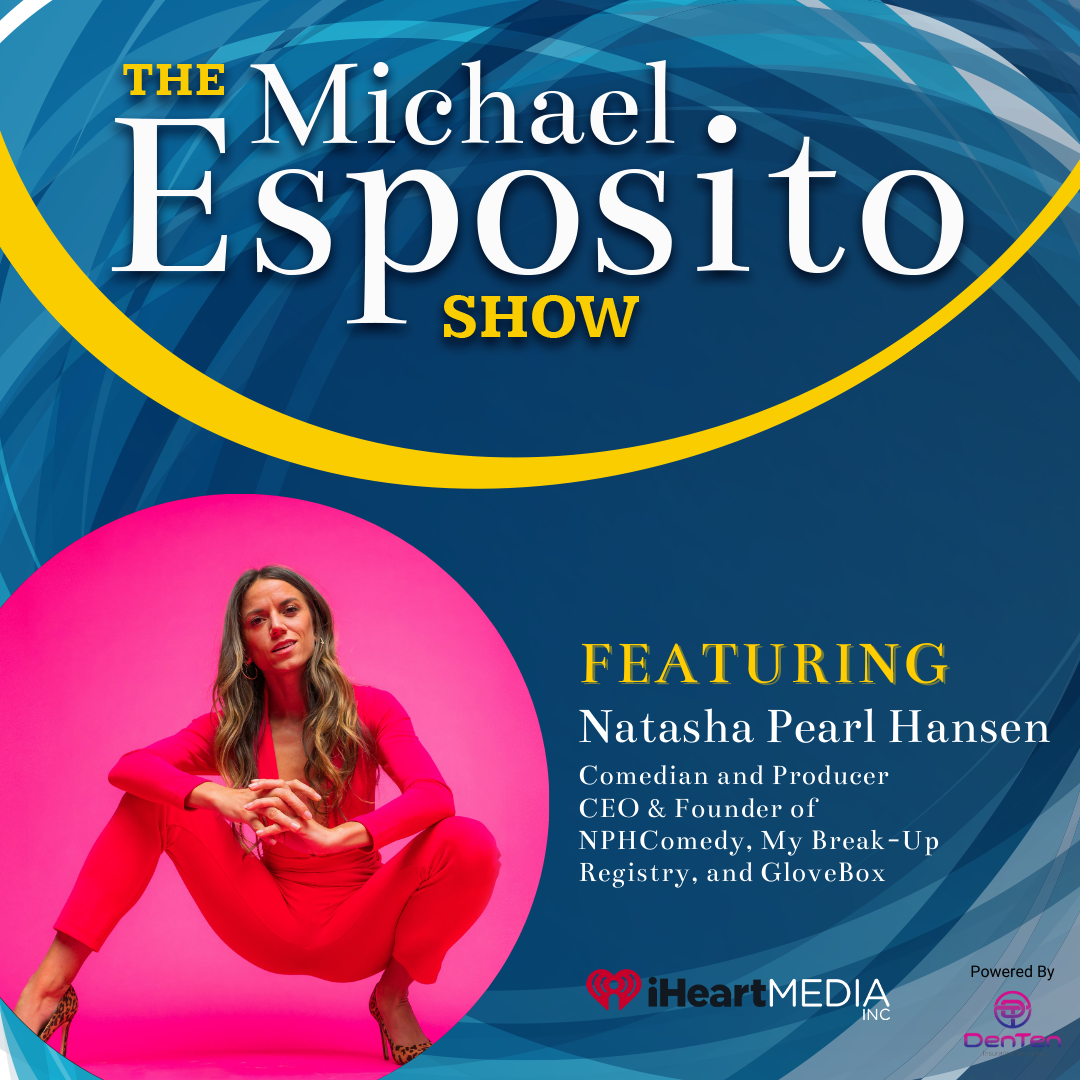 You don't get into comedy without anticipating some major hurdles.
How you do anything is how you do everything, one of today's guests' favorite quotes, which you'll hear is true when you listen to this conversation.
Being a complete tech and branding nerd, Natasha created and curated her own comedy tours for nearly six years. She partnered with brands and built integrated brand relationships for tour partnerships. This led her to yearly solo sold-out shows around the world.
After working with one of her former tour partners at Tech Crunch in San Francisco in October of 2019, Natasha decided to turn her love for straddling the tech meets documentative entertainment line and began working on her startup, shortly following her 9-year split from her fiance.
You've likely heard of Natasha Pearl Hansen after her hilarious performance in her special "I Was Supposed To Get Married Today," where she performs at her wedding venue on her planned wedding day. She provided poignant and relatable takes on the dynamics of family, weddings, and all that goes with it.
She knows how to find the silver lining, stay positive, and share the blunders that are unavoidable, all while building a successful business and career.
"How you do anything is how you do everything." You're going to learn a lot from this episode!
Natasha Pearl Hansen
Comedian, Producer, and CEO + Founder of NPH Comedy and My Break-Up Registry
Follow Natasha on Instagram – www.instagram.com/nphcomedy
Check out www.mybreakupregistry.com
This podcast is powered by DenTen Insurance – Insurance that gives back. www.denten.io