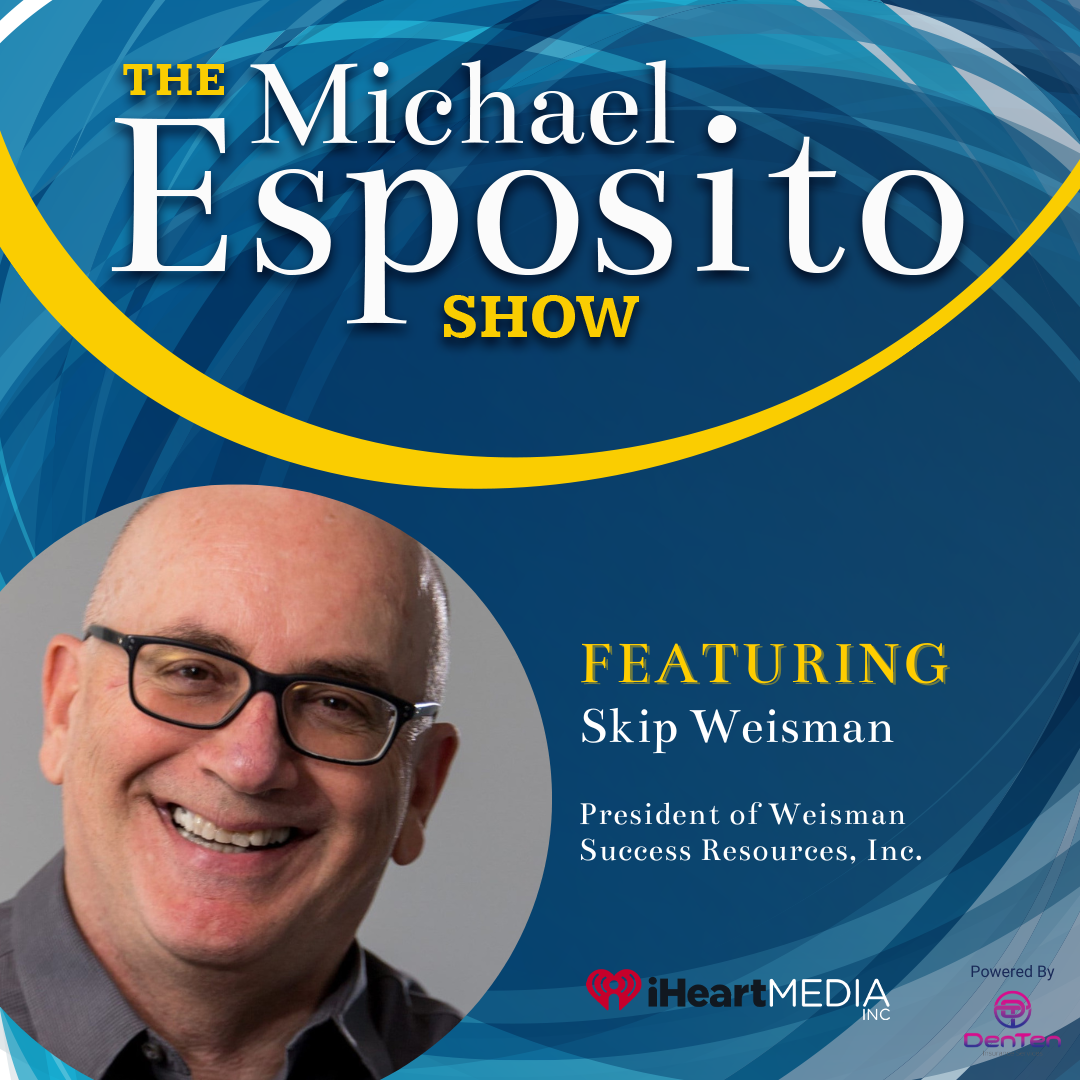 You can choose to see every experience as an opportunity to learn and grow, or you can choose to see it as a setback. It's all up to you. You are the only one who can decide how you want to interpret your experiences.
Some people might say that certain experiences are automatically bad, like getting fired from a job. But even that experience can be seen positively if you choose to see it that way.
You never know what is ahead, only what we have at the moment, so our outlook is what determines how we live our lives.
My friend and mentor, Skip Weisman, president of Weisman Success Resources, Inc., is today's guest!
Skip is a professional speaker and former CEO of five different professional baseball teams affiliated with the Boston Red Sox, Cincinnati Reds, New York Mets, Seattle Mariners, Tampa Bay Rays, and Texas Rangers – my local listeners, you know the Hudson Valley Renegades.
This experience makes him great at the game of business coaching!
Today he is helping organizations communicate better by using the "Goldy Locks" approach. He coaches businesses to be more positive, productive, and more profitable by working together and becoming championship companies.
Skip Weisman is the Owner of Creating Your Championship Company
This podcast is powered by DenTen Insurance – Insurance for the Greater Good. www.denten.io
To listen to more and be inspired, visit www.michaelespositoinc.com