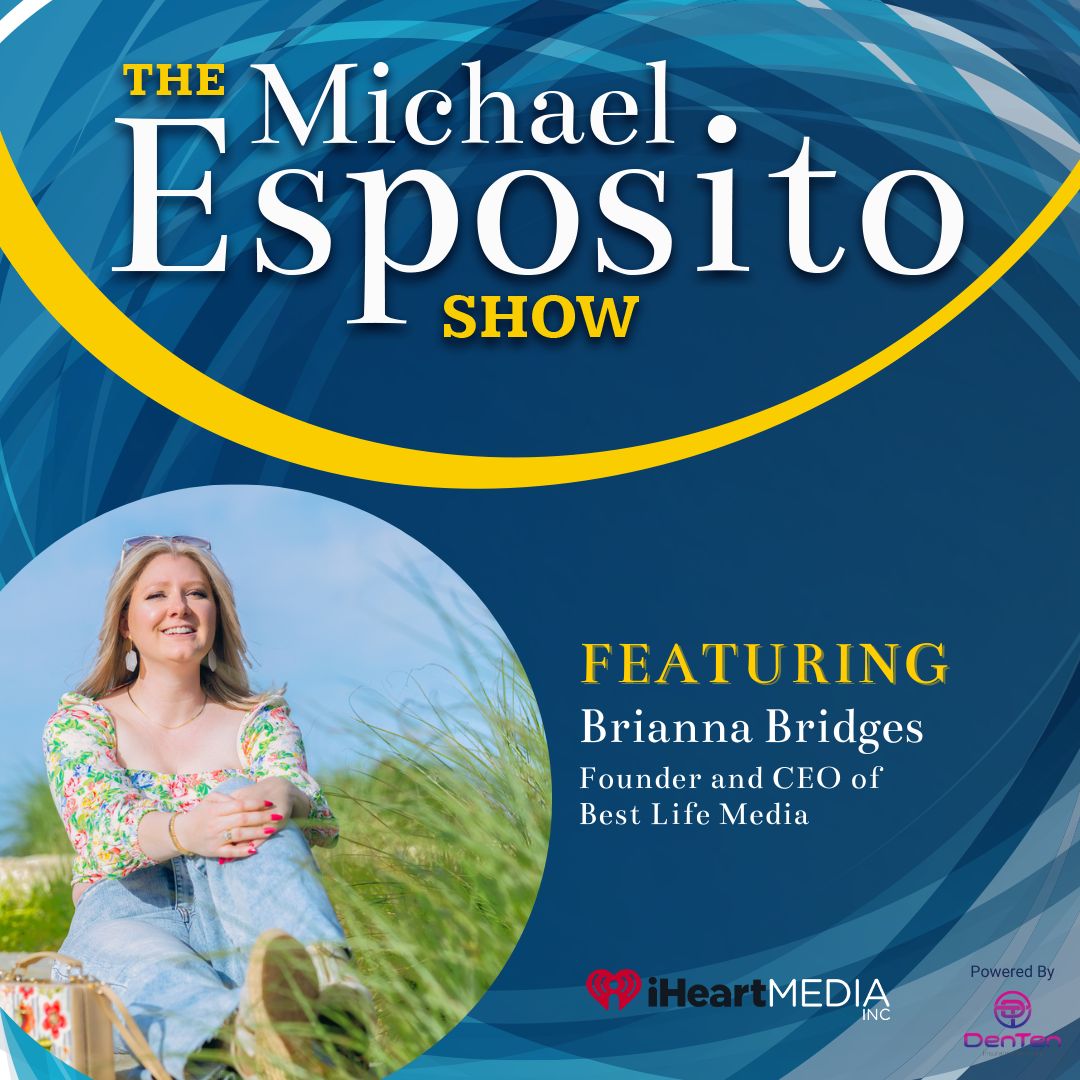 Get more out of life! How?!
Today's guest, Brianna Bridges is an entrepreneur, life coach, and lifestyle expert, she has a passion for people and wants more for everyone on this earth: more time, more fun, more self-love, and more indulgence.
We start this conversation with an anecdote about how a little self-encouragement can help you through nerves, anxiety, and a podcast recording!
Brianna and I had such a fun conversation, discussing ways to improve your quality of life, which is what she does as a coach – teaching people how to get all of the good stuff out of life.
I'm sure you're going to take notes on this one so get your pen and paper and listen to this episode today!
Brianna is the Founder, Owner, and CEO of Brianna's Best Life/Best Life Media, LLC www.briannasbestlife.com
This podcast is powered by DenTen Insurance – Insurance for the Greater Good. www.denten.io
To listen to more and be inspired, visit www.michaelespositoinc.com