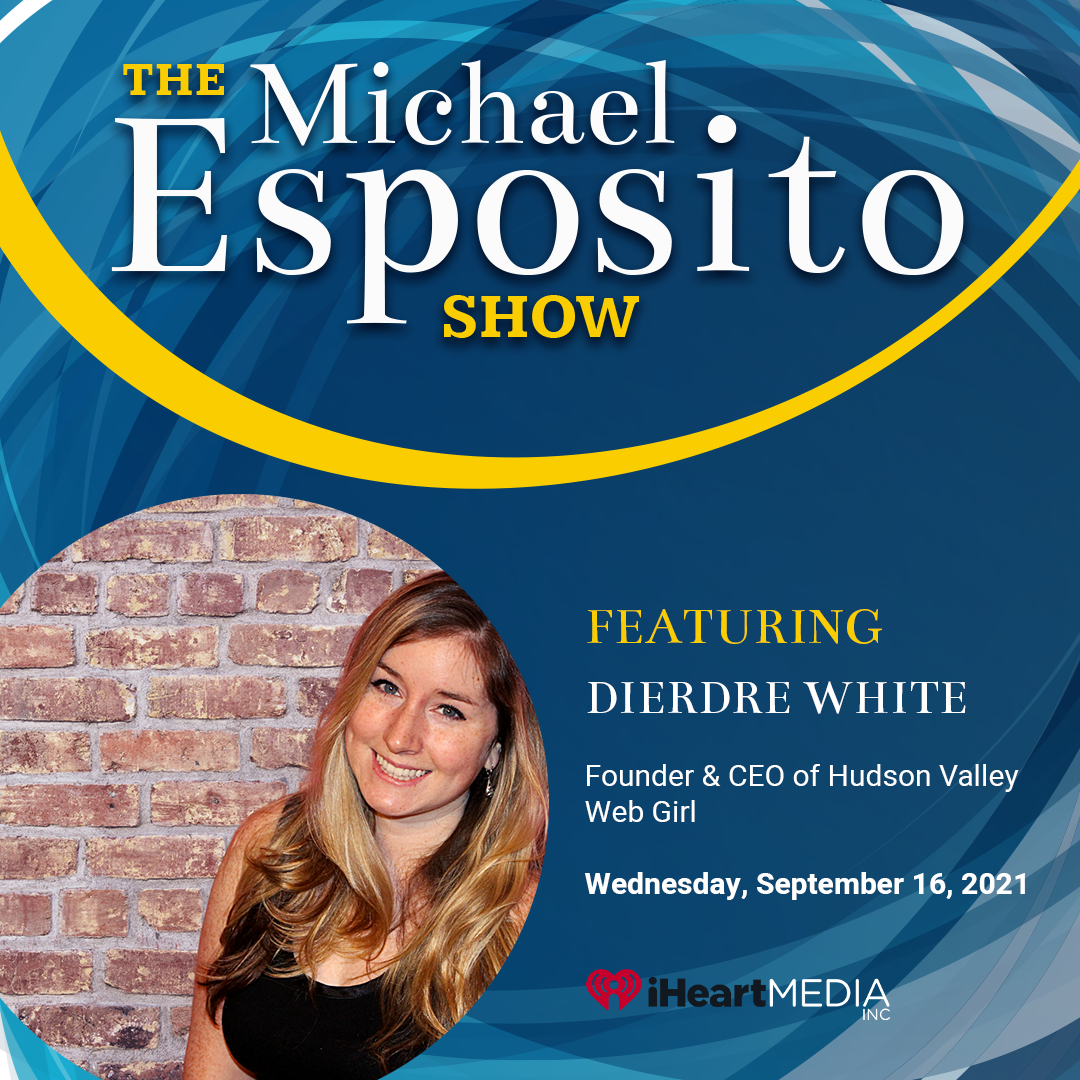 Deirdre is the CEO and founder of Hudson Valley Web Girl. We talk about how her upbringing in the Bronx and going to a private school in Manhattan taught her to have tough skin.
Her hard work led her to take a promotions position in the studio we record at (shout out to iHeart Media)! They saw so much potential in her they allowed her to create a position that suited her.
From there, she worked her way up to Digital Content Director and was offered a full-time position days after graduation.
Her ability to make connections within her community gave her the tools to become the CEO of her own company.
Listen in and be inspired.
And as always, stay happy, stay healthy, and follow your dreams!
Find out more about Dierdre's company: Hudson Valley Web Girl at https://hudsonvalleywebgirl.com/