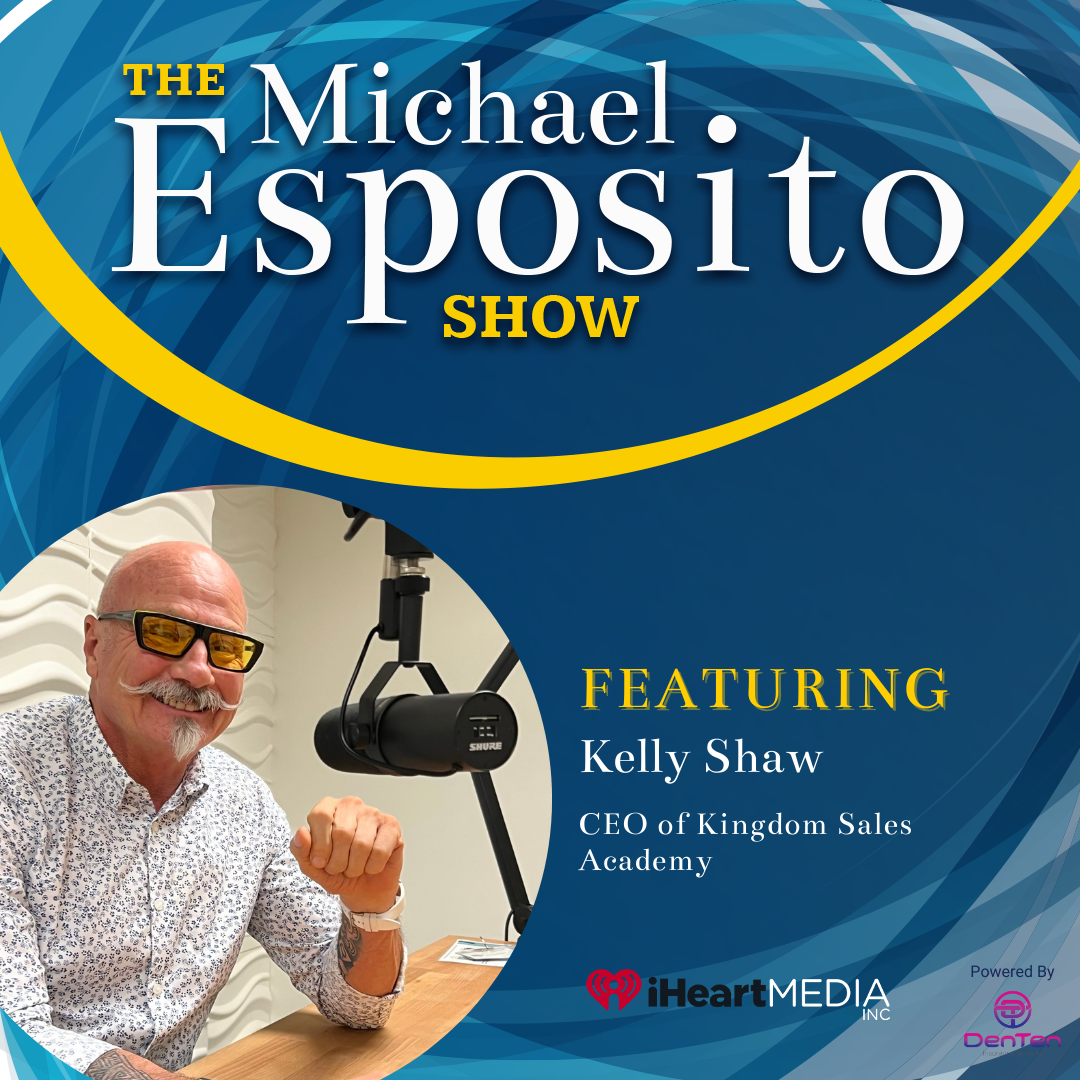 There is a craft of selling, and he has learned it through his vast experience.
He has been in sales for over 40 years, with experience in Sales Management and Sales Training.

He's traveled internationally to speak to thousands of students on sales, business development, and how to live a Designed Life, helping them to discover and realize their full passion and potential.

To him, selling is a true craft, a philosophy, one of which he is truly passionate.

Kelly Shaw is the CEO of Kingdom Sales Academy, and he joins me on this podcast to discuss life, philosophy, and life lessons that he's learned along the way.

This podcast is powered by DenTen Insurance – Insurance for the Greater Good. www.denten.io To listen to more and be inspired, visit www.michaelespositoinc.com