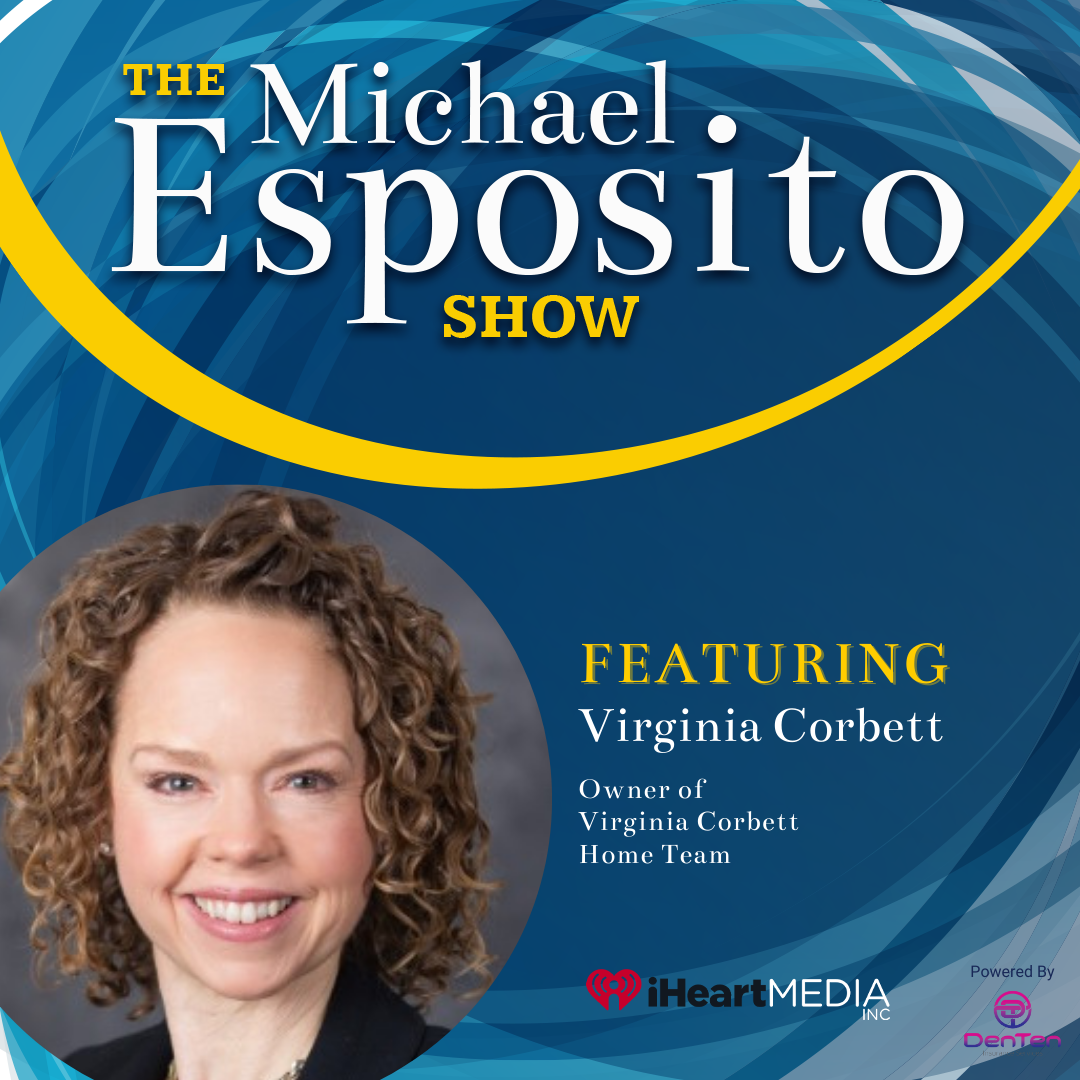 She was living the "American Dream," or so it seemed…
While earning 6 figures and all the rest, she was unhappy.

Through self-realization and the help of her 12-year-old, she decided to take control of her life.

That decision led to some major challenges.

But ever the ambitious optimist, she persevered, soon earned her real estate license, and became one of the top Agents in the Hudson Valley.

Virginia Corbett is endorsed by real estate mogul Barbara Corcoran and is the owner of Virginia Corbett Home Team.

This podcast is powered by DenTen Insurance – Insurance for the Greater Good. www.denten.io To listen to more and be inspired, visit www.michaelespositoinc.com