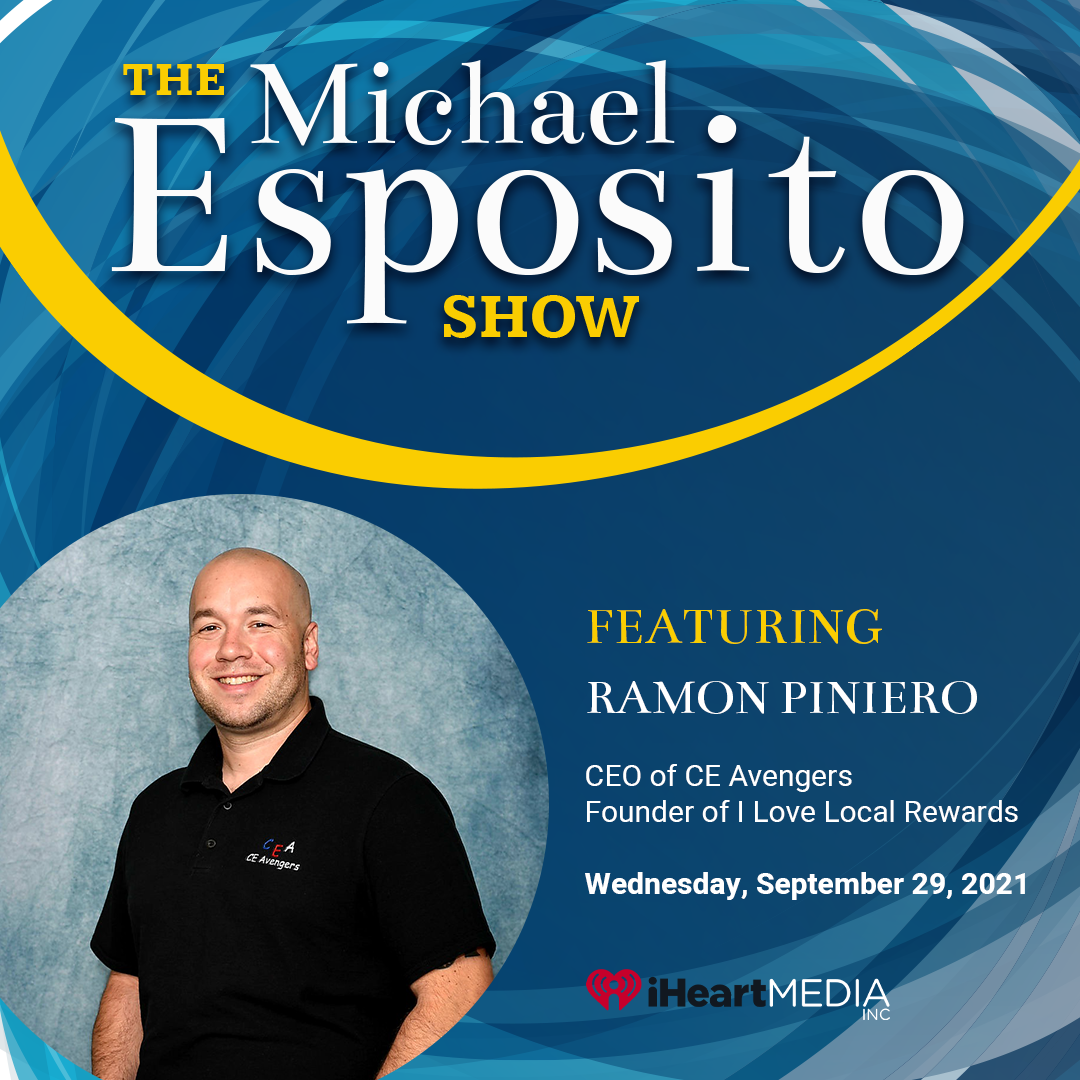 Community leader and social media guru, Ramon Piniero joins me in the studio!
"Maybe we can do something different."
Rather than looking at other small businesses as competition, Ramon developed a community where small businesses would "open their doors to each other" by harnessing the potential of social media.
Founder of "I Love Local Rewards" and CEO of CE Avengers, Ramon is a true altruistic entrepreneur with a passion for helping small businesses.
As a kid from the Bronx with a very large and very close family, he saw an opportunity to create a similar bond for Hudson Valley small businesses where they could connect, support, and thrive – together.
Listen to this episode to find out more and be inspired to start your own community to support small businesses in your community!
To see what Ramon is up to, check out the links below:
Listen to more episodes – michaelespositoinc.com/podcast