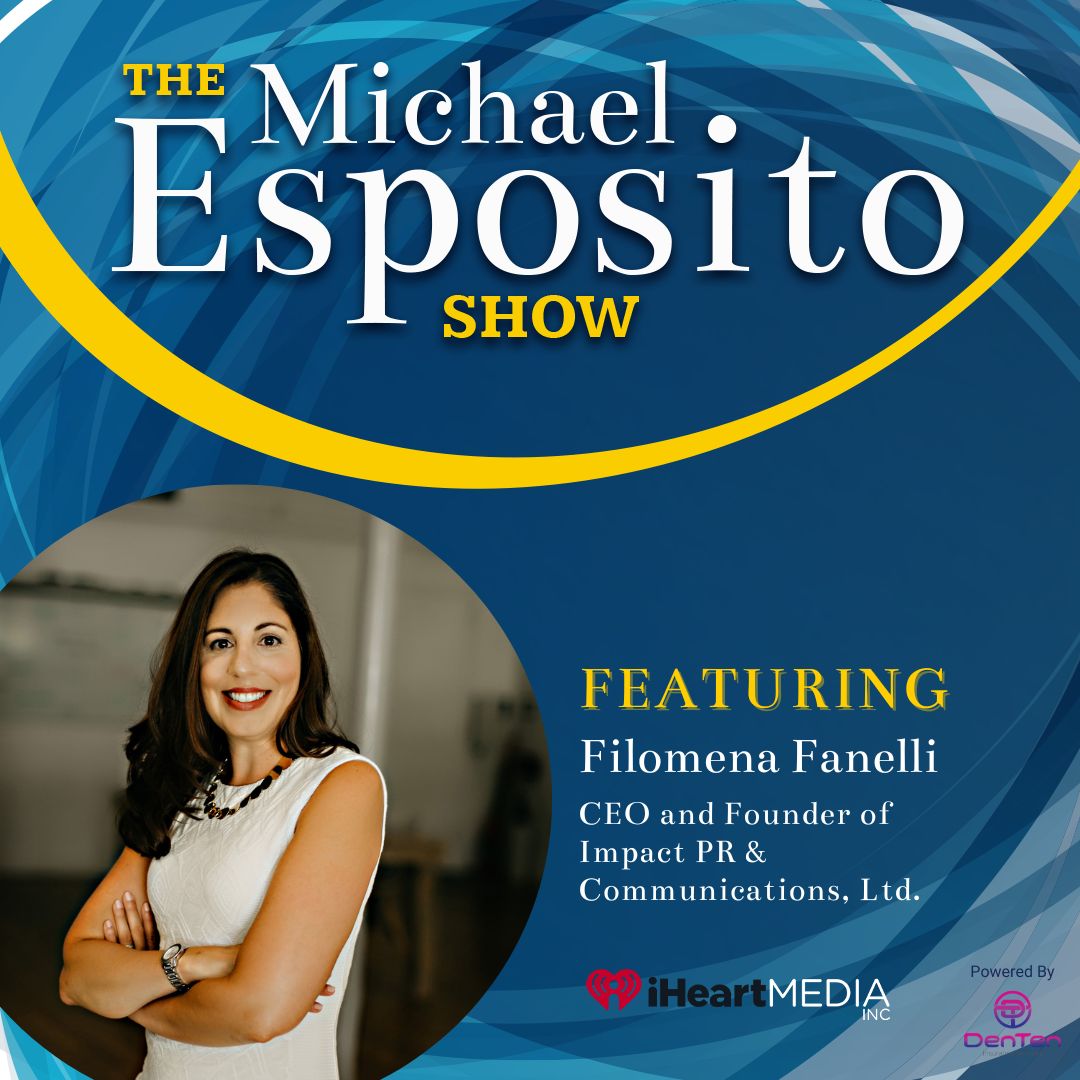 Women are said to possess a superior intuition, and more often than not, following their guts leads to greater heights and accomplishments.

Just like our guest for today who followed her heart and calling, now one of the biggest PR and communications agency owners, named an Athena Leadership Awards Program honoree in 2018 and graced the cover of Hudson Valley Magazine's Women in Business issue that same year, a past "Forty Under 40" recipient, our podcast guest, Filomena Fanelli.

Inspired by both of her parents, she gets her business acumen from her late father, who founded a delivery service company, and the gift of being able to listen and problem-solve comes from her mother, a social worker.

Filomena's company, IMPACT PR & Communications, specializes in creating impactful campaigns and bringing about energy to help a diverse array of clients plot memorable events, secure speaking engagements, land leadership articles, craft sharp website content that matters, engage in meaningful ways on social media and, of course, get their names in the news.

Connect with Filomena at www.prwithimpact.com or email her info@prwithimpact.com
This podcast is powered by DenTen Insurance – Insurance for the Greater Good. www.denten.io To listen to more and be inspired, visit www.michaelespositoinc.com