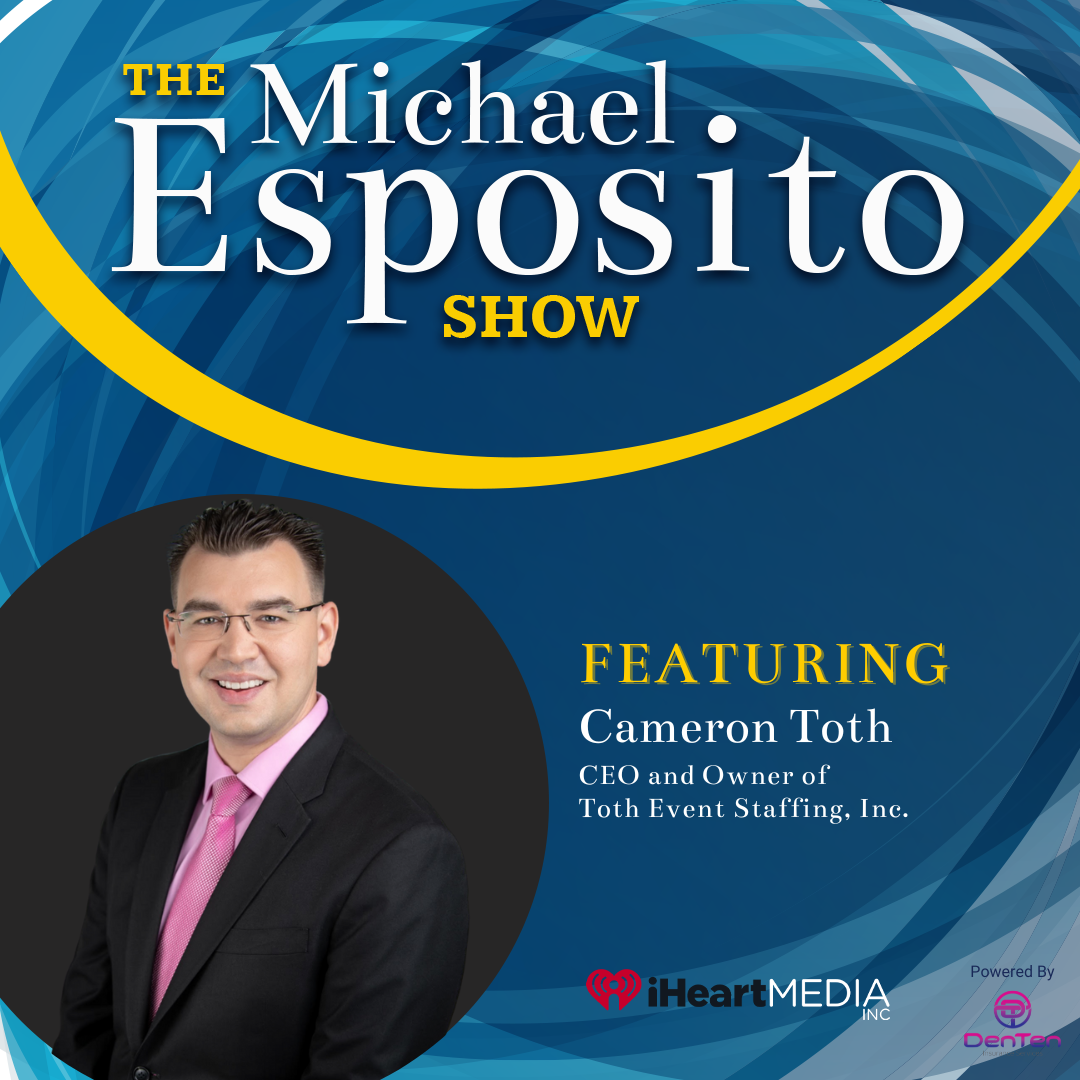 A high school dropout, nightclub DJ, and teenage father turned successful CEO of a successful event staffing company in NYC – Hospitality Staffing Company.
Mr. Cameron Toth came to the Michael Esposito Podcast and told us about his very interesting journey into the man he is today.
It includes being held up at gunpoint, changing careers more than once, and inspiring others to follow their dreams.
His secret to success? Always following his passion and seeing his whole life from a wider perspective.
Listen to this episode today!
This podcast is powered by DenTen Insurance – Insurance for the Greater Good. www.denten.io