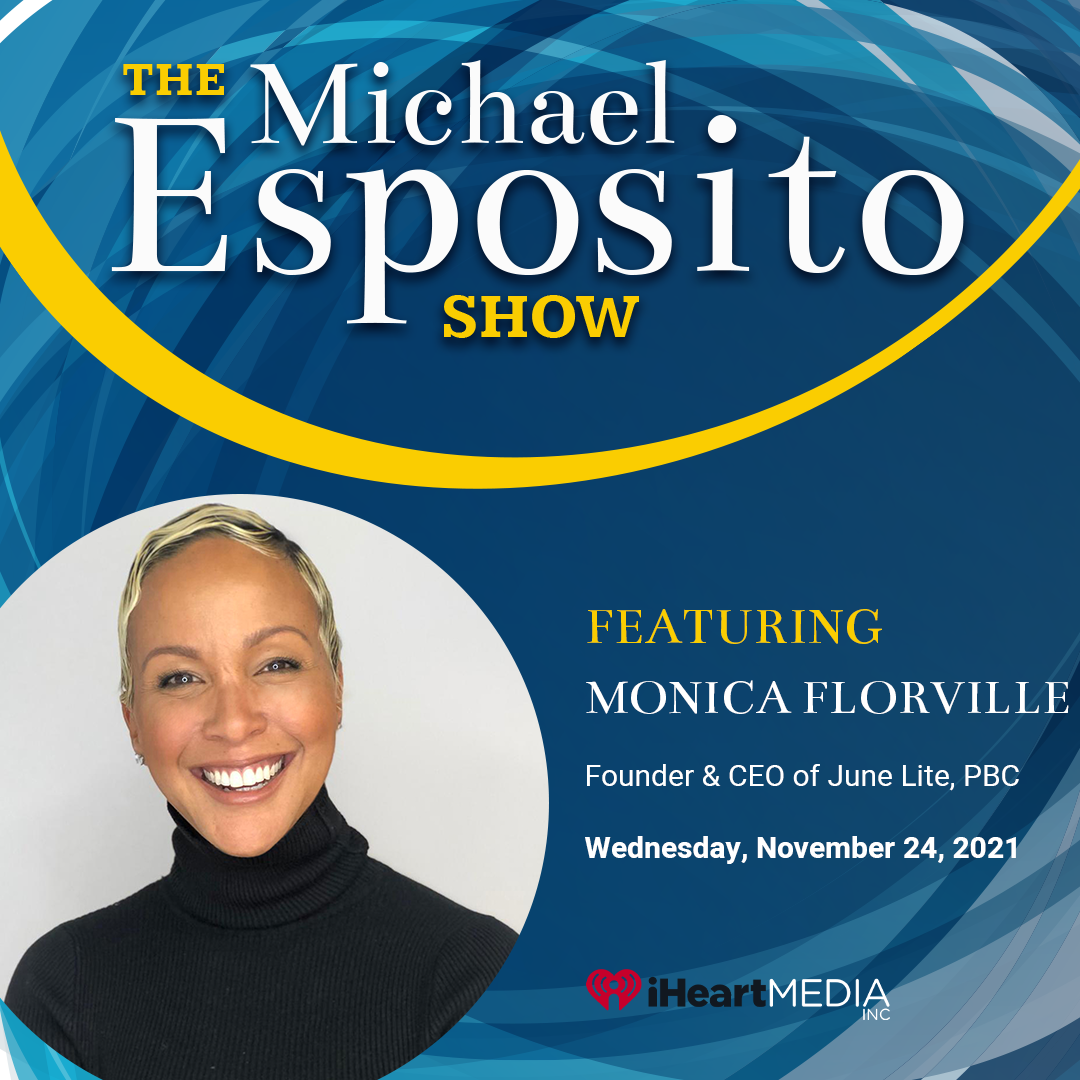 "Life is a series of events leading you up to where you're meant to be."
Throughout Monica's career, she has always had an entrepreneurial heart. She founded June Lite the KIND Bulbs after living in Haiti while energy was scarce, often studying by a kerosene lamp.
This brought her a different perspective in life.
From life in NY to Haiti, she became passionate about lessening the carbon footprint and discovering solutions to help nourish our environment.
And personally, she is an incredible role model!
I was inspired by our conversation today and I hope you are too!
To learn more about Monica's company, June Lite, visit: https://www.junelite.com/
Catch up on my past podcasts – www.michaelespositoinc.com/podcast