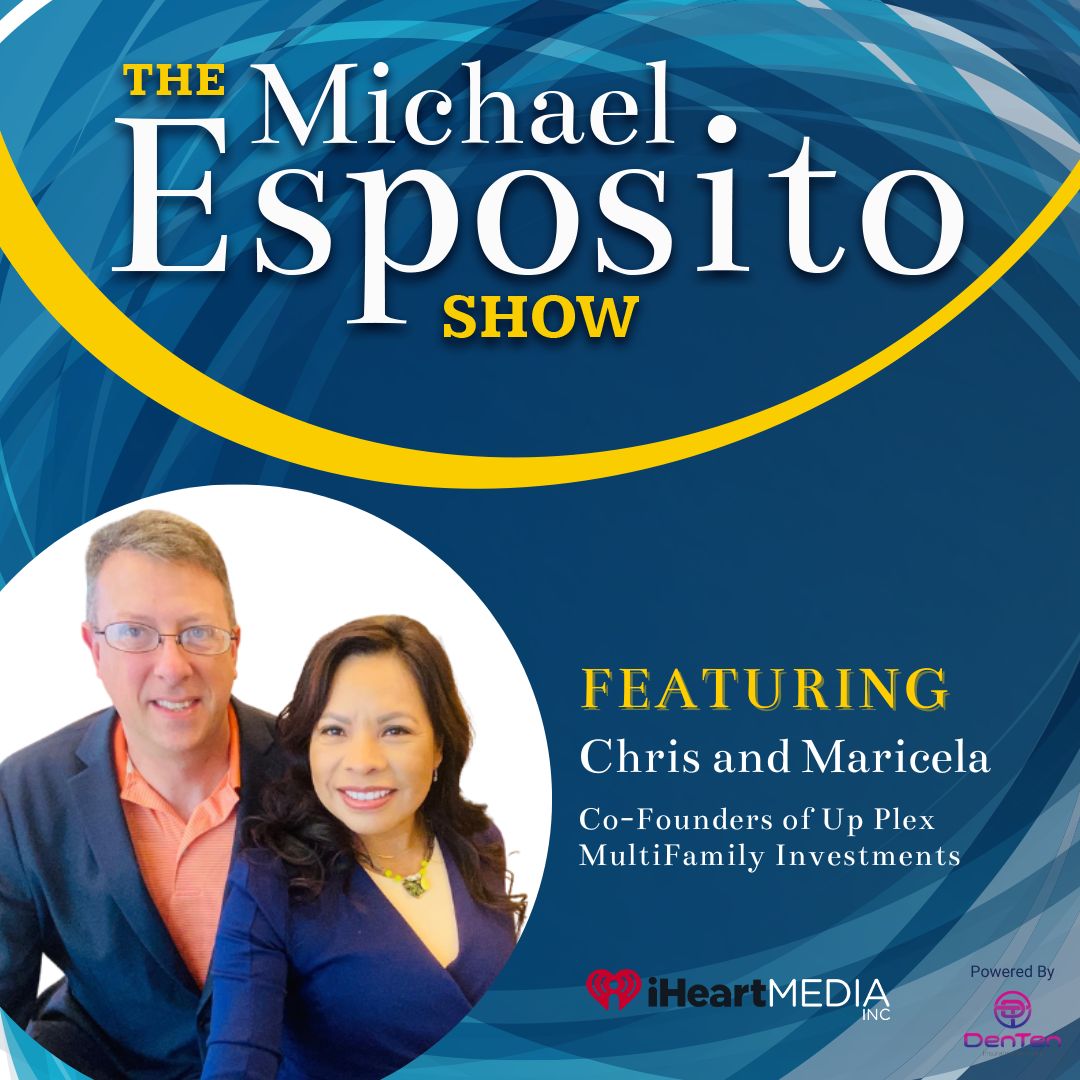 Both Navy Veterans, Chris and Maricela, know the power of taking action. They met on deployment, found themselves falling in love with real estate renting. Now, they have a personal portfolio valued at over $100M, creating significant passive income for themselves and their investors by finding the best properties today's market can offer.

Chris has an MBA and is a full-time apartment syndicator, while Maricela started investing in 2006 and is a self-published author and a medical missionary to third-world countries.

Together, they are passionate about helping aspiring professionals become passive real estate investors, build their wealth, and achieve financial independence.

In this episode, we discuss how to follow your passion and take action to build your legacy!
Connect with them at – https://up-plex.com/

This podcast is powered by DenTen Insurance – Insurance for the Greater Good. www.denten.io To listen to more and be inspired, visit www.michaelespositoinc.com